Fencing Company in Street, MD
For the finest-quality fencing, installed right the first time by trained and talented professionals, trust Rustic Rail Fence Company. As a family-owned and –operated fencing company with decades of experience, we're dedicated to providing excellent caliber workmanship and a fencing installation you can be proud of for years to come.
Exceptional Quality Fence Installation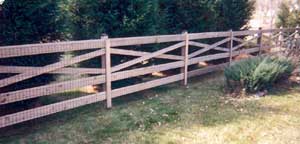 Whether you're keeping livestock in, prying eyes out or are just accenting your property, a fence installation in Street, Whiteford, Jarrettsville, Harford County, or Whispering Wood, MD is an optimal solution. And, when you choose Rustic Rail Fence Company, you can be sure your fence is also going to be a beautiful, well-built addition to your property. Every custom fence we construct is the product of decades of industry experience and a penchant for excellence in workmanship. The result is a fence that'll stand the test of time, to serve you in both looks and function for as long as you own it. Moreover, because we do every job right, the first time, you'll never have to worry about the breakdowns and damages that might occur in inferior fencing installations.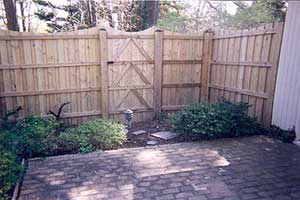 If you're looking for a full-service fencing company in Street, MD, look no further. We don't subcontract our work and we don't rely on third-party partners to do our work for us. Instead, we handle every job from start to finish: we provide the quote, survey the property, customize the design and build the final fencing installation. Because we oversee all facets of an installation, you're guaranteed accountability and we stake our reputation on every quality job we complete. Take a look at why we remain a top choice for custom wood fences and vinyl and aluminum fence installation in Street, MD and the surrounding areas:
Our company is fully licensed, insured and bonded for your peace of mind.
We serve residential, commercial and agricultural clients.
All of our fencing installations are custom-designed and artfully installed to help maximize the value of your investment.
We work with wood, vinyl and aluminum, to provide you with long-lasting, high-quality fencing.
We're pleased to offer all prospective customers a free estimate on installation.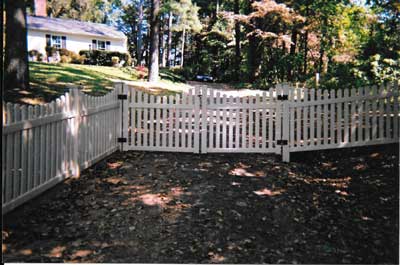 Get Your Fencing Estimate Today
If you're interested in a beautiful new fence installation from an artisan professional, get in touch with Rustic Rail Fence Company today for a free quote.
Areas Served
Family owned and operated fencing company in Street, MD and these surrounding areas:
Baltimore County, MD
Cecil County, MD
Aberdeen, MD
Bel Air, MD
Elkton, MD
Havre de Grace, MD
North East, MD
Bel Air North, MD
Perryville, MD
Rising Sun, MD
Street, MD