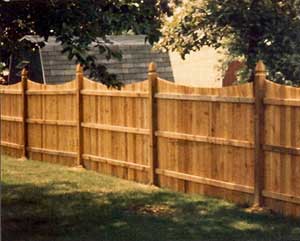 A fence can be more than just a barrier—it can also be a work of art, a value-add for your property and an integrated cornerstone of your landscape. Rustic Rail Fence Company is here to make sure that your investment in a wood fence installation in Street, Whiteford, Jarrettsville, Harford County, and Whispering Wood, MD is all of this and more, designed and built specifically for you.
As the premier authority on wood fencing customization and installation, we go above and beyond to provide our customers with custom wood fences that's of the highest caliber. We utilize only the best materials, design to your exact specifications, and build with a level of workmanship that's unmatched. In addition, we also offer a diverse range of expertise that extends to numerous types of fences, including:
Split rail fences: For a simple split rail fence installation in Street, MD, there's no better company to call! We can help you segment property and add a simple perimeter that's ideal for agricultural and commercial operations of all types.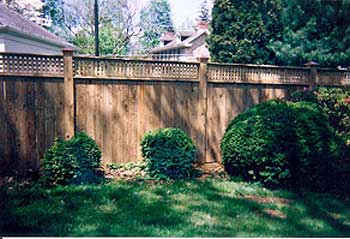 Stockade fences: Looking for a simple, reliable way to put up a barrier and keep livestock in? Our stockade and horse fence installations are durable, reliable and can be customized to a number of levels, for a fencing solution that's as appealing as it is resounding.
Privacy fences: Enclose your pool, backyard or patio area with a privacy fence that equally protects your privacy and enhances your area. Our wood privacy fence installations can be customized to a vast range of styles.
Board fences: Adding a board fence to establish a property perimeter is an ideal way to accent farmland. Whether residential, commercial or agricultural, our farm fence installations are built to last, sturdy and sound.
Custom wood fences: From lattice fences to concave and convex styles, gothic points to an infinite number of other styles, we're ready to design a fence for you that exemplifies your property and adds exceptionalism to its ensemble.
As wood fencing experts with a long tenure of industry excellence, Rustic Rail Fence Company relishes the opportunity to show you the true beauty and resilience of a wood fence or aluminum and vinyl fence installation. Contact us by calling 410-527-1588.