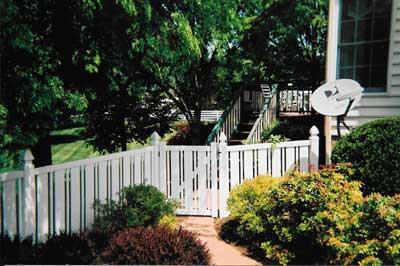 For customers seeking a lasting, sustainable fencing installation with tremendous durability, vinyl and aluminum are two exceptional options. Rustic Rail Fence Company has a depth of expertise when it comes to working within these mediums and is pleased to provide customers with a wide range of options when it comes to customizing and constructing them.
Vinyl fencing
A cost-effective option for many homeowners and agricultural operations, a vinyl fence installation in Street, Whiteford, Jarrettsville, Harford County, or Whispering Wood, MD can serve both aesthetic and functional roles. Vinyl Fences are popular horse fences on farms, thanks much in part to their affordability and inherent weather-resistant nature. They're also commonly used around pools and patios as privacy and picket fences, thanks to the wide range of styles and color options available.
Vinyl fence installations require minimal maintenance and offers superior strength and durability, making it a smart investment for owners looking to reap long-term benefits. Easier installation also expedites installation timelines, allowing you to get a beautiful fence quickly.
Aluminum fencing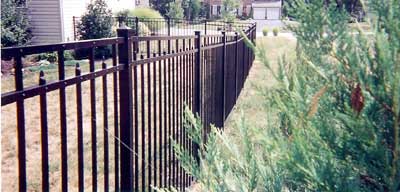 Aluminum fences are popular for patio and pool enclosures, as well as front gates. They offer a luxurious and prestigious appeal that's matched by inherent durability and longevity. Unlike iron, which can rust, an aluminum fence installation in Street, MD weathers the elements beautifully, to provide you with an aesthetic that's consistently alluring.
In addition, aluminum fence installations present superb strength and security, making them a great option for cordoning off private areas. Low maintenance means an investment that will last.
Get fencing today
To learn more about the exceptional benefits of vinyl and aluminum fencing and how these materials can lend themselves to your need for fencing, get in touch with Rustic Rail Fence Company today. Contact us at 410-527-1588 for more information or to schedule an appointment to survey your vinyl or wood fence installation location.
*Please note we do not do any work with chain-link fencing or sell any fence parts or components.